Hire Remote Developers: Save 40% Costs, Get 100% Efficiency!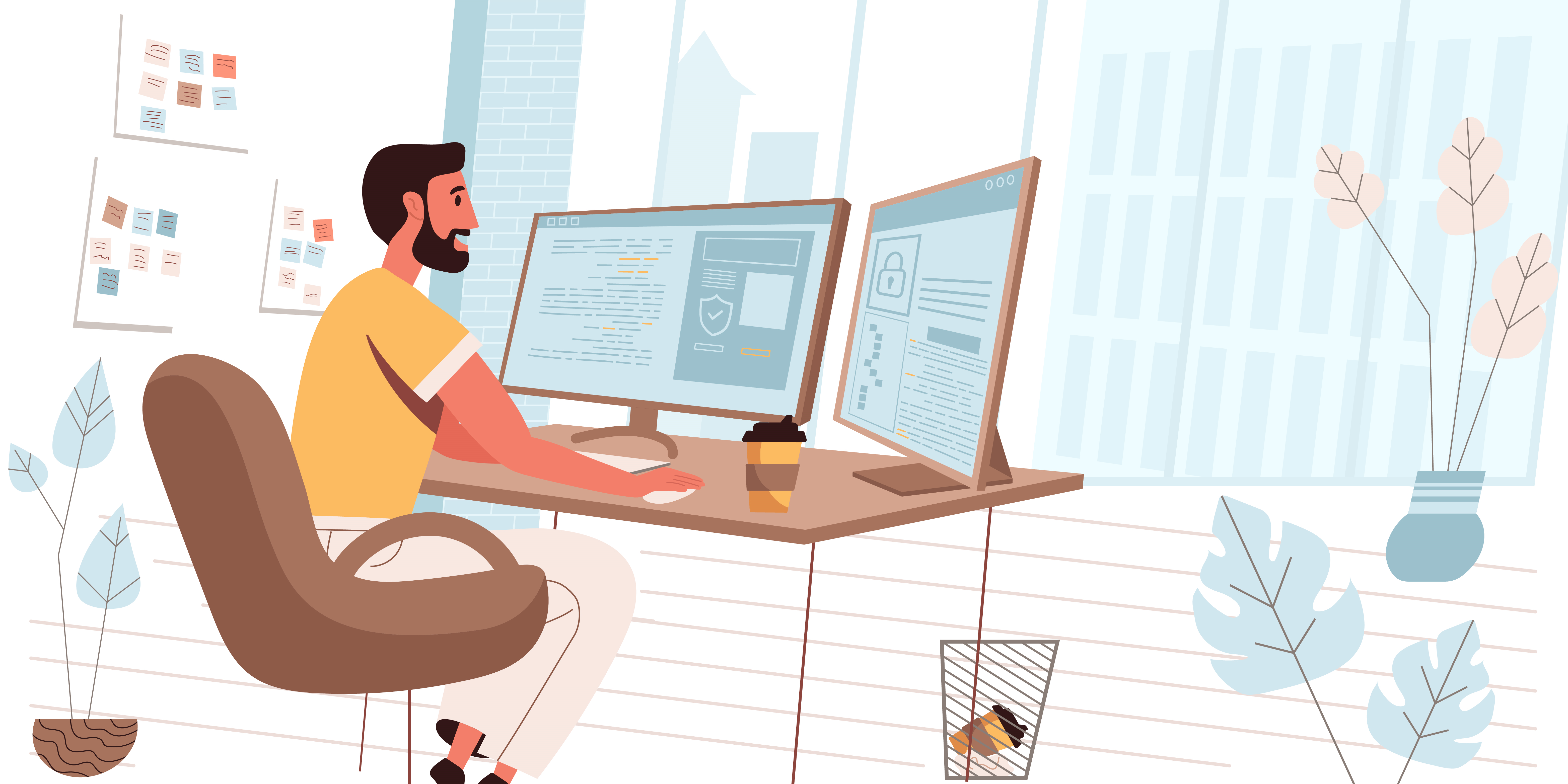 March 2022, 28
Remote work is the 'New Normal' of today's time. Companies have already bid their farewell to the traditional work culture and switched to remote working. And, guess what? It has helped in pulling some fruitful results for the companies. According to a recent study, more than 80% of companies want to work with remote employees. The increasing popularity of remote hiring, definitely assures that it is the present as well as the future of the businesses.
Still skeptical, about whether to hire remote developers or not? Well, you've landed at the right post. Here are some of the benefits you get when you hire remote developers. Let's look into the details.
Hiring From A Pool Of Talent
When you are hiring-house developers, you have a restriction on the number of candidates. The developers you hire must live in the same city or should agree to move to that area, and the list goes on. Hiring remote developers, on the other hand, opens the door to hiring from a global pool of talent. You can hire resources from anywhere around the globe and start things quickly without any hassle. Not just that, hiring employees gives you flexibility. You can hire them for the short or long term depending on their quality of work. There is nothing wrong to say that hiring remotely is a blessing for businesses as they get an endless pool of cheap, efficient, and qualified professionals.
Quick Way To Reach Business Goals
Whether you are a startup or an established company, business activities keep revolving from time to time. So, you obviously need to cater to those changes. In such a situation, hiring remote developers is a quick fix, you can hire them as and when you want, and start working with them quickly. By building a remote team your deadlines and targets are not jeopardized. Companies can hire remote software developers in no time using tech talented portals like - Virtual Experts and begin their business journey in a systemized and personalized way. When you hire remote developers, you can scrutinize the CVs and find the perfect fit to handle your project needs. Above all, remote workers are always happy to work since they enjoy enough flexibility at work. So, they enhance productivity.
Reduced Costs
Of course, this one is the biggest reason why businesses turn to remote hiring. When you hire remote you save on the space, rent, software, furnishings, and other operational costs. Hiring full-time developers for an in-house team is quite an expensive affair since their salaries also vary accordingly. All these expenses are minimized when you hire remote developers. They are qualified, skilled, and work flexibly. Above all, they are cost-efficient for your company in the long run. 
Conclusion
Don't all these benefits sound amazing to you? The fact is that hiring remote developers will save on your company costs while saving time. Plus, you don't have to take care of each and every expense of the employee since they are working remotely for you. Isn't it a good thing that you get more for what you are actually paying for? Of course, it is! So, why go in-house, when you can hire remote developers?
If you wish to build your remote team of developers or designers, then we can help. Drop us your requirements and we will match you with an awesome resource.